Published May 11, 2020
15 Positive Outcomes in Burundi as a Result of the GLS (Part 1)
The Global Leadership Summit launched internationally for the first time in 2005, and since then it has grown to reach 124 countries, serving more than 300,000 people outside the United States. One little-known fact is that the Summit takes place in more than 50 percent of the world's poorest countries, which is one of the main reasons the Global Leadership Network seeks to raise funds each year. Burundi, located in Africa, is one of those countries. A small, poverty-stricken nation, Burundi is one of the top five poorest countries in the world. The evidence for their hunger for better leadership and transformation can be seen in their testimonies of life change and the images we receive of their venues overflowing with thousands of people traveling for miles to learn together at the Summit.
Isaiah Nshimirimana, who helps lead the Summit team in Burundi, talked with several attendees to discover the impact that it has made on their lives. "It was encouraging to hear about what God is doing in our beautiful country," said Isaiah. "The Summit is growing as more people hear about the outcome. We have eight invitations to take the teachings of the Summit all over Burundi as they hear the testimonies of how it helps others. Thank you again for supporting Burundi. I see the great future of this nation through Summit. God is using it to change my nation!"
Everything improved!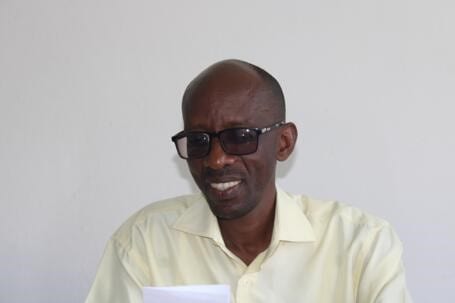 "I brought my wife to our first Summit in 2019. My first surprise was the huge participation. I've never seen this anywhere.
I was edified by Craig Groeschel's teaching. I turned to my wife and said, "We have to change the way we do things because we put in a lot of effort that does not yield significant benefits." We have applied the lessons learned and started cultivating the land with little capital and we have harvested even more as a result!
My relationship with my wife improved too. Before the Summit I gave little importance to my wife's ideas, which led her to hide them. But now I take them seriously as we make decisions together for our family. Another thing changed too. There used to be a mistrust between colleagues at work—there was a kind of distance between us and I feared people for their position. But after the Summit, I started to no longer fear them. We started to discuss things together and our performance improved!"
Sakayoya Eliakim, Ministry of Agriculture and Environmental Protection
I no longer engage in corruption.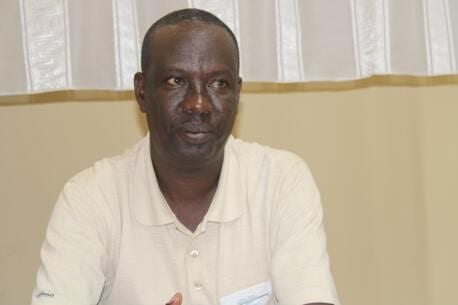 "The teaching about the evils of corruption and how to fight it has edified me a lot. I decided not to engage in corruption, and I am giving advice to others as well. As a result, I am seeing change. Being faithful in everything we do has been a new foundation for me, and it protects me from the consequences of corruption. I don't fear what people could say on my actions. In addition, I now welcome anyone to use our services without judging their social rank, because I now understood that everyone has value.
If I hadn't participated in the Summit, I would have lost a lot. I realize I have a gift I was unaware of. And there were things I used to do without knowing they were faults but I resolved to change after the Summit."
Havyarimana Vincent, Commissioner of Interpol
I add value to people.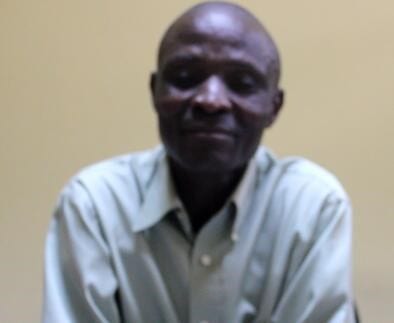 "Before going to the Summit, I was a Christian who succumbed to corruption. I was lazy at work and I did not give value to people. But after the Summit, many things changed. I understand now that corruption is the enemy of the development of the family and the country. I'm not the same anymore. I must fight this practice of bribery until it ends in this area.
The other thing I learned is to work with courage, respecting working hours. I was not like that before, but it became my preoccupation and productivity is now better. I welcome people knowing that each person has value. That pushes me to consider them well, and they leave my office with joy. The other thing that I apply is speaking the truth with my colleagues without hiding anything. As a result, the mutual suspicion has dissipated. The work is not done by fear, rather we talk about everything at work and this makes it is easier. In closing, I would ask that these lessons may be multiplied to reach others in the police sector."
Cubwa Néhémie, Commissioner of the Road Safety Police
I am empowering the leadership of women.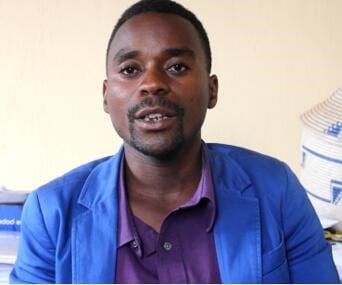 "I heard about the Summit in an advertisement that said, 'If a leader stops learning, he must also stop leading.' It impacted me a lot so, I participated with some of my church members. I was edified by the thought of one of the local live speakers who said, 'You cannot become what you never thought about.' So, I made a commitment to go and train a new generation of leaders in the church I am leading. Some have already finished the training and are on a mission. I realized that the difficulties we face are like an accelerator to our destiny. Instead of being overwhelmed by the difficulties, I now see them as an opportunity to grow in my leadership. My eyes have become open to the fact that women are capable of leading too. In the past, I underestimated them. When it came to the period of sharing my new vision, I was afraid, but today I know I need to be faithful and confident."
Harerimana Gaspard Naamani, Pastor of Eglise du Réveil des Nations de Gitega
I reconciled with my family and my business.
"When I went to the Summit, I was not a Christian. Now I'm saved and I pray at the Full Gospel Church in Gitega. I used to be an alcoholic. I came home very late at night and the dialogue with my children was absent. At the Summit, I learned to be trustworthy. Today, people can lend me money and I do my business and I pay back afterwards. I thank the Summit very much because it helped me reconcile with my family and my business."
Evelyn, Trader in the Gitega Market
I gave my life to Christ, and everything changed.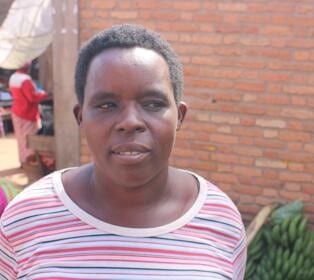 "I almost refused the invitation to the Summit. At the time, my life was deplorable. I used the income of my trade for drunkenness, which had negative consequences for my family. There was no more dialogue—it was really chaotic. But after the Summit, I made the decision to accept and give my life to Christ as my personal Lord and Savior. Now that I am born again, I have given up my old habits and am in abundant peace in my heart. I have become a mother who takes care of her family and who is available for her children and her husband. The money spent on alcohol is now used for family projects. This is a step forward. I am grateful for the Summit. If you had not come, I would be dead."
Habonimana Rebecca, Banana Trader
I have a new hope for the future.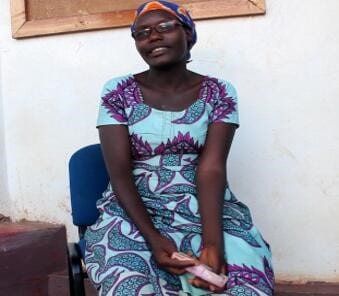 "Before the Summit, I was unemployed. The little that I did receive was wasted on alcohol because I thought that little money could not be of much use. But now I am a new creation, because I was born again. I started a business that helps me to live. I have hope for future. The Summit helped me to change."
Nibigira Alice, Shop owner
To those of you who give or pray to support the GLS in places like Burundi, thank you! Your generosity has an eternal ripple effect.