Published May 11, 2020
15 Positive Outcomes in Burundi as a Result of the GLS (Part 2)
The Global Leadership Summit launched internationally for the first time in 2005, and since then it has grown to reach 124 countries, serving more than 300,000 people outside the United States. One little-known fact is that the Summit takes place in more than 50 percent of the world's poorest countries, which is one of the main reasons the Global Leadership Network seeks to raise funds each year. Burundi, located in Africa, is one of those countries. A small, poverty-stricken nation, Burundi is one of the top five poorest countries in the world. The evidence for their hunger for better leadership and transformation can be seen in their testimonies of life change and the images we receive of their venues overflowing with thousands of people traveling for miles to learn together at the Summit.
Isaiah Nshimirimana, who helps lead the Summit team in Burundi, talked with several attendees to discover the impact that it has made on their lives. "It was encouraging to hear about what God is doing in our beautiful country," said Isaiah. "The Summit is growing as more people hear about the outcome. We have eight invitations to take the teachings of the Summit all over Burundi as they hear the testimonies of how it helps others. Thank you again for supporting Burundi. I see the great future of this nation through Summit. God is using it to change my nation!"
I am empowered as a female leader.
"At the Summit, I learned that perfectionism has contributed to my loss. Craig Groeschel inspired me and pushed me to make better decisions in my business. I now reap the benefits. Then Sheryl Sandberg spoke about the place of women in the community and it edified me. The environment in which I grew up is not favorable to the development of female leaders. I was about to give up, but she encouraged my gift of leadership. Now I see things differently. I used to be afraid, but I made the decision to push forward. If the Summit didn't take place, I would be at a loss in my business."
Sevumba Solange, Mother of 8; Merchant; Deacon and Youth Pastor at The Pentecostal Church in Gitega
I want to share the Summit across the country, all the way up to government.
"After the Summit, I organized a seminar using teachings from the Summit for the ministry of men at my church. The legal representative enjoyed the quality of the lessons and encouraged us to continue. I spoke to several State's ministers about these teachings as well, emphasizing their relevance. I promise to help spread these teachings by involving the Home Affairs Ministry so that they reach the country's governors and administrators as well. Please bring these lessons to the army, the police, justice, health, etc. these different groups have leadership problems that are unique to them each in their sector."
Honorable Georges Nshimirimana, Leader of the Ruling Party in the Province of Gitega
I credit the Summit for helping me revive my business.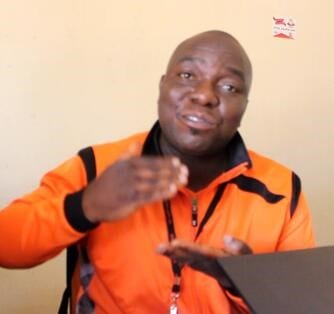 "I took over the management of a radio station in 2016 and found various problems relating to finance, personnel management, etc.—the station was about to close. I was confused and didn't know what to do. In trying to find solutions to these problems, I took over everything myself. I thought my employees were incompetent, and this created distance between us. I went to the Summit with a great burden. I was about to give up.
But after hearing the teaching about how a good leader is someone who delegates power, and how it creates relief and only costs confidence, I made the decision to delegate the marketing department to Aline, a young recruit. She took on this responsibility well and I noticed that she was capable. The productivity got better! We've even recruited more employees and are at the stage of building a new building because the finances have increased. And it's all because of the ideas we received at the Summit!
I also set up a board of directors which helps me to set up big projects. I appointed the directors of the departments; the staff meetings have been multiplied and are held regularly. All this motivates the staff and stimulates their participation to give their point of view for the smooth running of the station. Before the Summit, I saw myself as a leader who sat in the office and monitored people to detect their wrong. But today, I stand as one of the employees and that really encourages them."
Elysée Niyubahahwe, Umuco FM Radio
I treat people better.
"I used to give orders to my subordinates, and it frustrated them; my behavior towards them was not fair because I mistreated them. But after attending the Summit, I have changed my ways. Now I see them as my peers. The way I welcome people who come to our office has also changed. I used to be a hard person, especially towards civilians. Today, thanks to the Summit, I am receiving them in a good way. As a result, I was promoted because I displayed exemplary behavior."
Nayirotimana Chanel Moise, Police Officer
I looked for advisors.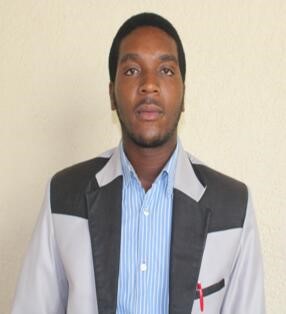 "Since I was young, I've been in leadership positions. So, I have been encouraged to participate in the Summit to be trained. When I realized the theme was Everyone Has Influence, I decided to go. Even though I was young, I trusted myself knowing that I had potential within me even beyond my understanding.
As young leader, I used to think having God was enough and that I didn't need anything or anyone. But I found that I was wrong and started to look for advisors to help me increase my leadership abilities. I learned this from Craig Groeschel."
Niyonkuru Elvis, Legal Representative, Eglise temoins de Jésus Christ du Burundi
I can take care of my family.
"Before I attended the Summit, I did not give importance to the little capital I had. I was afraid to talk to my clients. I did not treat them properly and my products were not sold quickly. I used to sell 4 kgs of peanuts a day, but today I am selling 12 kgs a day! I can pay the rent for my house, pay for family food and clothes. I see the increase of my incomes because I learned to trust myself, care for others, and fight fear. I thank the organizers who brought the Summit here, because it was the key to my life."
Nimbona Dénise, Trader
My employees are my priority and performance improved!
"The lessons from Summit have been very beneficial to me. The teaching about knowing your employees and servant leadership was insightful. I made a decision. Every time I come to the office, I start by greeting all the employees, talking to them and asking them how they are doing. Employees are my priority. This created so much friendship with them and the performance at work is improved as a result.
I also increased my organizational capacities making it a priority in our conversations. I no longer make decisions based on rumors. Collaboration has been strengthened to achieve our vision. Missing these teachings would have been a great loss to me."
Paula Tecla, Advisor of HR at the Ministry of Higher Education and Scientific Research, Provincial Education Department of Bujumbura Mairie
My church members experienced economic growth.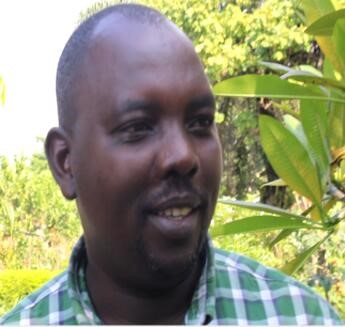 "After attending the Summit, I thought about what our church can develop. So, we started to collect rainwater, cultivate and water vegetables and raise small livestock. The church members can now support themselves and even the poorest are able to help support the church. Everything was sparked by Craig Groeschel who said, GETMO = Good enough to move on. There are accessible things right in front of us that can be used to achieve a great result.
With the teachings of Summit, I also began to train those in the area from other churches. They responded favorably because they saw the impact of the Summit teaching on my church."
Nduwayo Janvier, pastor of the Beraka Holy temple in Maramvya
To those of you who give or pray to support the GLS in places like Burundi, thank you! Your generosity has an eternal ripple effect.