Published April 1, 2019
Church for the Second Most Unchurched County in the U.S.
I love to talk about my mission field—I love it with all of my heart.
I'm not sure what you see when you picture of the 2nd most unchurched county in the country, but I assure you it wasn't the mission field I had envisioned. I wanted a dirt floor and an orphanage, but God had something else in mind.
I fell in love with the community my church serves.
Surveys show that Sonoma County is not anti-God. (In fact, people in Sonomo County are very PRO-spirituality of all kinds.) But they are very anti-church. Churches symbolize organized religion, and organized religion has left a very bad taste in their mouths. To make matters even more challenging, America's most unchurched county is our next door neighbor to the south, in Marin county.
How did Sonoma County turn into my mission field?
As a pastor's kid and brand-new Bible school grad, I figured mission work would take me far away—perhaps to Africa. But I had school loans so I temporarily moved back in with my parents. Our church—New Life—was just barely planted back then so I came on staff until things got sorted and I was financially free to begin mission work. That was 19 years ago. I have been at NewLife ever since.
Mind you, it's not that I haven't paid off my student loans. But that I fell in love with the community my church serves.
The Global Leadership Summit encouraged me not to quit.
The first time I experienced The Global Leadership Summit was in Chicago—it was the only way you could experience it back then! I experienced that 'gift of disorientation' Craig Groeschel talks about. Here were people much further along in the same passionate adventure we were trying to create for ourselves.
The three other times were all during excruciating moments of ministry when I seriously contemplated quitting. In each case, something I experienced at the GLS kept me in the game.  Either I learned the skill whose lack in my life was causing so much pain or I was infused by the hope that was seriously waning.  But the GLS has been directly responsible three times for me not quitting my mission field.
The Global Leadership Summit altered my leadership.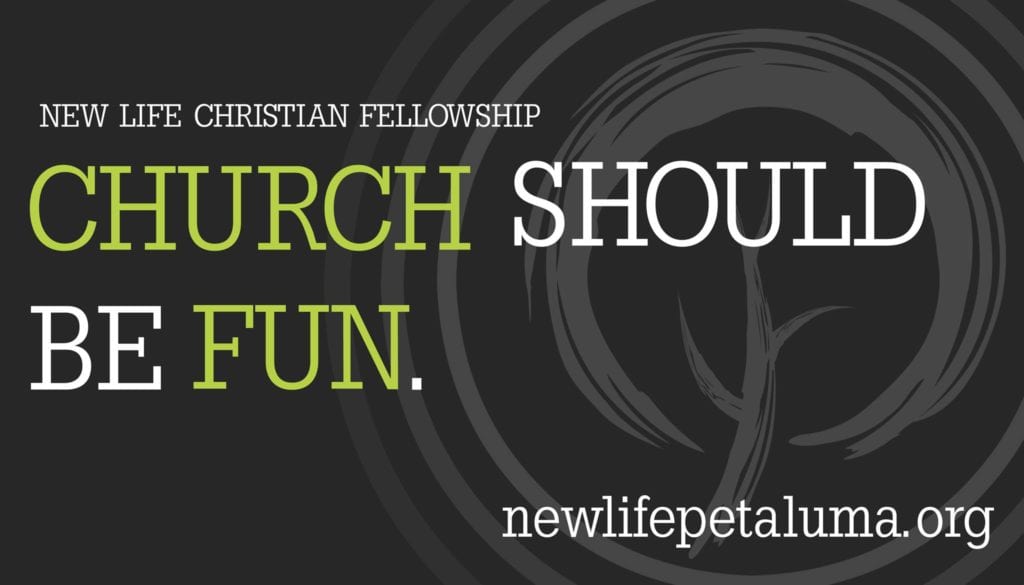 The GLS brought me into contact with internationally known speakers, whose books I read and whose thoughts shaped the condition of my heart and the quality of my leadership. They were movers and shakers—prominent women and men—who were sharing their hard-earned lessons on leadership. That was a game-changer: a woman in a male-dominated profession serving in hostile conditions.
The impact continued to grow for me when, a few years ago, we became a host site for the Summit. Now there is a whole band of us experiencing this infusion of leadership and hope into our worlds. And because it's local, we can experience it year after year!
Through the Summit, we expanded our repertoire as we heard best practices of giving and receiving feedback; interacting with shame and vulnerability; and functioning as an organization with emotional health and connectedness.
The Global Leadership Summit altered the vision of our church.
Over time, we are making inroads into one of America's most unchurched communities.  Showing them that God is not some abstract, judgmental concept, but He is for them. Instead of church being a place where they were made to feel bad or inadequate, our church offers a message of empowerment, serving as a place where you can feel loved.
We are asking God to use us to change the spiritual climate in our county.
As unchurched people encounter Christians who are not selling anything or trying to fix them, the layers of suspicion about organized religion begin to melt away and the prospect of crossing a church's threshold becomes a more viable option.
We are asking God to use us to change the spiritual climate in our county and we are the first church to get permission to purchase property in Petaluma in over 75 years! The GLS is one of the key sources of momentum that fuels our vision and reignites our calling.
The Global Leadership Summit altered the view of church in our community.
Unfortunately, something else ignited early last fall: wildfires that burned for 9 devastating days.  They began so suddenly and moved so quickly that people barely had time to get out of their houses. Petaluma was surrounded on three sides by fire.
No one saw it coming, but when it hit, people in our community knew where to go. The fires began at 5 a.m. and by 10 our church had 80 volunteers on site to help coordinate a response. And that was without the use of an email list, a text chain or any social media. People just knew that the church would be a gathering place for victims and caregivers alike. As fires raged, people poured in through the door because they realized we would be a relief center.
One of the first arrivals was a kindergarten teacher named Lisa, a longtime member of our church. Lisa has been attending the GLS since we became a host site, bringing her fellow teachers—including non-Christians—her principal and her eldest son, now 16. (Because it's never too early to learn about leadership.)
When the fires hit, she and her three teens came to help out and start volunteering. Those four virtually lived with us, pulling 8- to 12-hour shifts for seven of the eight consecutive days we were open. All the kids took on leadership roles when they were with us, impressively designing our digital check-in system and even managing the registration desk!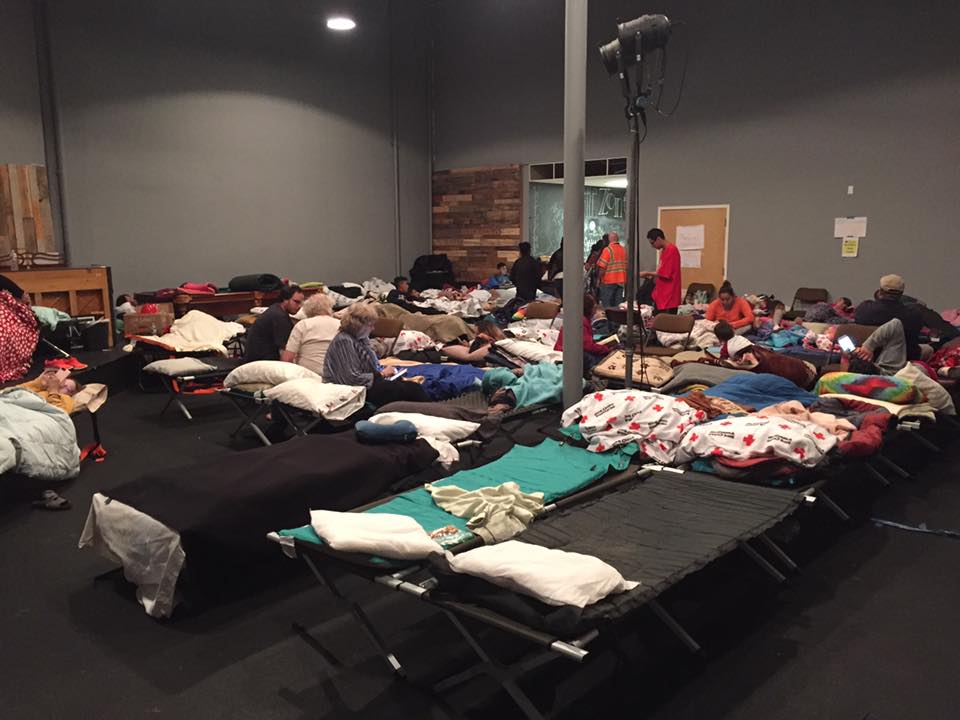 After the fire was brought under control, local officials ran training for shelter managers, because our entire community had been so unprepared. One thing they drilled into us was the importance of the registration table and how, in a disaster, early accounting of people is crucial.
It was amazing to look back on that time and realize we had a 14-year-old playing a vital role in that. During those 8 days, over 500 guests stayed in our shelter and a key piece of that registration was a steadfast teen, one of Lisa's daughters, who more than held her own.
Throughout the subsequent county-wide training, NewLife was recognized as a premier shelter in our town—managing to tackle the logistics with excellence, The feedback we received from county officials in nearly every branch was we had that 'something special' in the air of our shelter. They likened it to our organizational skills creating a calm and hotel-like atmosphere, but we know it was the love. Love that was accessible because quality leadership was making an atmosphere where comfort was brought into chaos.
Watching Lisa and her three teens serve that week speaks to a legacy of leadership in that family—and of an empowered mom who enabled her children to see themselves in the same way. A legacy started at our church and fanned annually by The Global Leadership Summit.
Leaders are for others.
The fires wreaked terrible devastation on our neighboring towns, but it forged something beautiful in our community. It highlighted leaders who are for others even in a crisis. It was the perfect lab to test theories of leadership in our church. It demonstrated that quality leadership serves the ultimate goal of love and makes love more possible.
At NewLife, we're proud to be a vehicle for GLS. We love the way it enriches our lives, but we love how it's an added value from us to our community. Helping people aim higher as they strive to be better fathers and mothers, citizens and neighbors, employees and employers.
The GLS is a tangible, impactful way for our church to say to every member of our community—we are here for you and grateful for the role you play.
As far as my own life goes, all I ever wanted was to be on the front lines, reaching people for Jesus. I am so grateful—to God and Global Leadership Network—that I got just what I asked for. Right in my own backyard.