Published July 23, 2019
The Poorest Country in the World Hosts the GLS With Your Support
The men and women who attend the GLS around the globe know and believe that the poverty, oppression and corruption in their communities can be eradicated if they can raise up Christ-centered servant leaders. And if they can do that, they can shift the paradigm. That's why they host. That's why they volunteer hundreds of hours and travel thousands of miles to discover ways to bring the GLS to more people in their countries.
One of these countries is Burundi—the poorest nation in the world.
Painito Ambuka, serving in Burundi, shares what the GLS means to him:
"What can we do to bring transformation to the country? God called me to raise, train and release church leaders. They can be transformed and transform their churches. I thank God for the GLS, because this will transform the country!

It's amazing. The audience at the GLS is like none other Burundi has ever seen. It includes bishops, pastors, business leaders, government leaders, military leaders, teachers and students. The humility of everyone coming to learn together instills hope for the future of the country.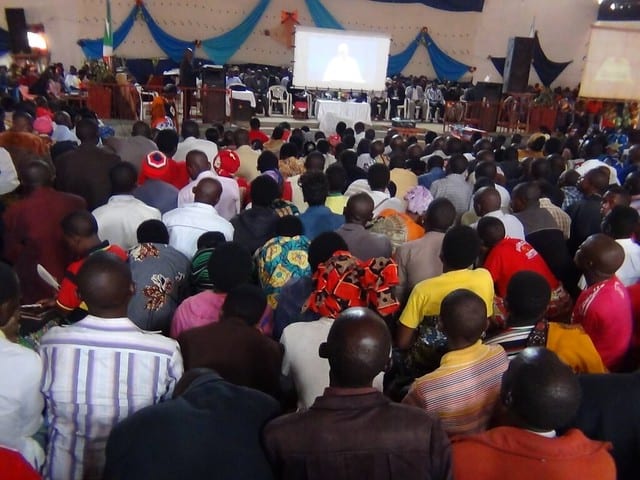 Pray that the GLS would help reach the people. I'm trying to reach people in villages and other centers where the people are too. I'm so grateful that I'm going to get the equipment for the GLS. With this equipment, I'm able to go to other places.
Because of the poverty level, we charge only $7 to register for the GLS, but many are not able to pay that much, so we provide a scholarship for them.  We are able to show them teachings and help them contextualize and apply the teaching. Pray for me, that God will help me, and help the people embrace and apply what they learn through the GLS.
—Painito Ambuka, GLS Burundi
As a direct result of your past generosity, local GLS committees in countries like Burundi have been able to offer a low registration cost, based on what attendees can afford, and scholarships to those who are not able to pay at all. To continue to serve Painito and others who are looking for ways to transform their communities, we need help.
Send your support to leaders like Painito by donating here: GlobalLeadership.org/Donate